Results(click to enlarge)
Top 10 ranking chart(click to enlarge)
Checking everything is good.
Final preparing of Stanley's Shinto.
Chan Kwok Wai's Scud-X. Hard to believe it can survive to the last round after 3 crashes!
Long Time No See, Pong-pong!
Ah Pong was flying Stanley's Freestyler after he had his Strega damaged in a landing.
Powerful launch by Chan Kwok Wai.
It is Sunny's little dog. Called Piano.
Jerryfish again.
Lai Kwong Leung makes the trophies of each competition. This time we have a very special Jeju version after the team Hong Kong finished the Typhoon Race in Jeju, Korea. Thanks Lai!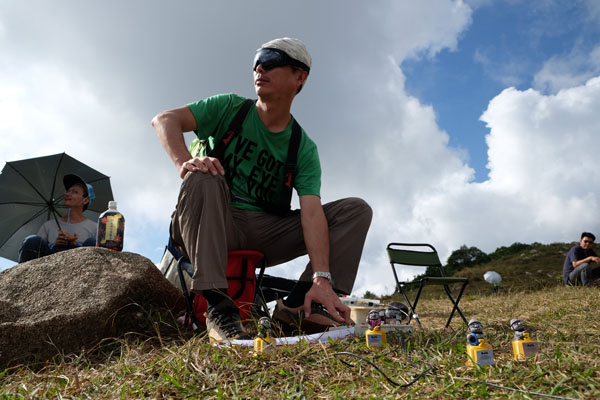 Philip Leung is the CD today.
Kenneth Chan
Li Man is very happy with his new Rotmilan Midi.
Un-mistakable Rotmilan pattern.
Also un-mistakable Shinto pattern.
Another great day of flying!
From the left: Sunny Tse: 2nd Runner-up and Fastest time. Li Man: Champion, and Kenneth Chan: 1st Runner-up.
More on
rcsail.com forum