Let's get start!
Angus' Pike Precision got a lot of attention.
Sunny and his Rotmilan.
Philip just got another good result!
Launching KY Mak's Free Styler 3.
Ah Kin was ready to launch Allan's Precious.
Ah Wah was preparing his Secret F3F.
Poor Albert crashed his Predator 3. This was his 2nd crash of the day!
Master F. Fai.
Another happy flying day!
The winners:(From the left)
1st runner up and Fastest time - Angus Lee
Champion - CM Cheng
2nd runner up - Philip Leung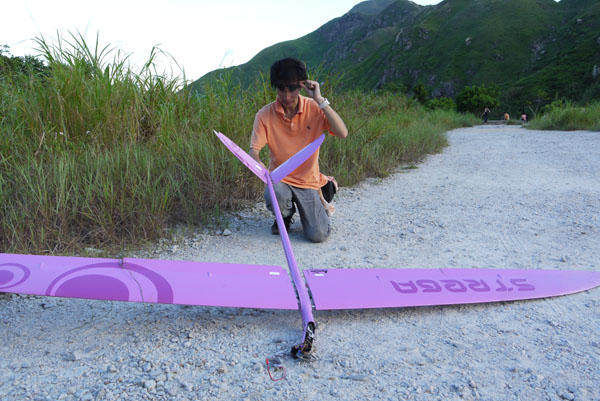 Albert's first accident of the day was his runaway Strega due to radio problem. Amazingly it was found after the competition!