Thanks for Albert's shade, we had a shelter for the heavy rain in the morning!
Our CD was Lai Kwong Leung
Uncle Wan Kin was concentrate in controlling his Ceres.
Congratulations to Sunny! He broke the slope record of Kin Ma Leng and joined the sub-40 club!
Kolosun was flying his Secret.
Ray Leung was the Co-CD.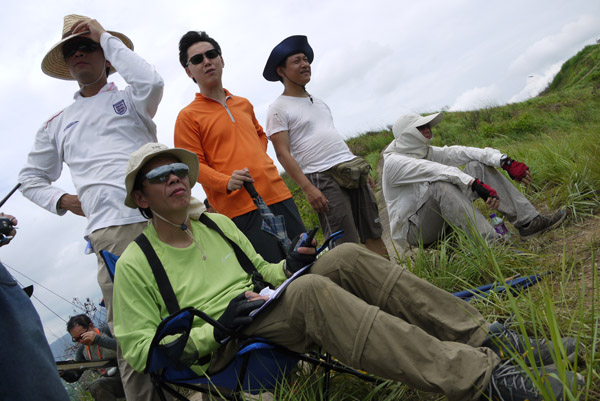 See the happy faces!
These beautiful trophies were hand made by Lai Kwong Leung. Beautiful!
The winners:(From the left)
Fastest time - Sunny Tse
Champion - Stanley Chan
1st runner up - KY Mak
2nd runner up - Angus Lee