The CD of the February match was Leung Chi Sang.
The wind did not favor Angus' Needle 100.
Up to the 4th round Tuba was the 4th on the rank, and this was only his 2nd formal competition!
Wrong set up costed Kolosan one round. Fortunately his plane can be recovered with very minor damage.
Angus changed to fly Tanga.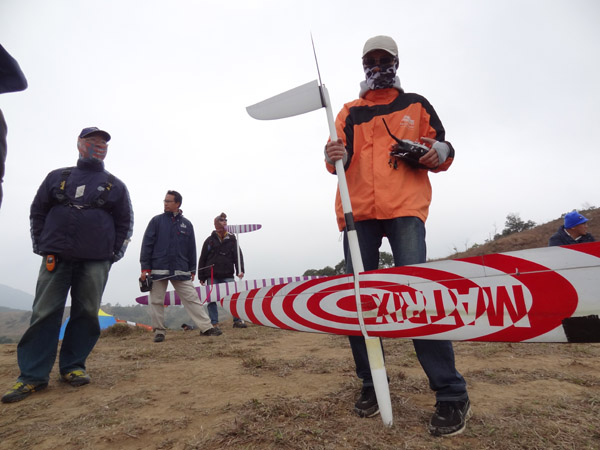 Lai Kwong Leung's DIY "MATRIX".
Ah Wai, don't sleep!
Donny's Vampire.
Clement and his Ceres.
The winners:(From the left)
2nd runner up - Kenneth Chan (Received by Leung Chi Sang)
Champion - Stanley Chan
1st runner up and Fastest time - Philip Leung