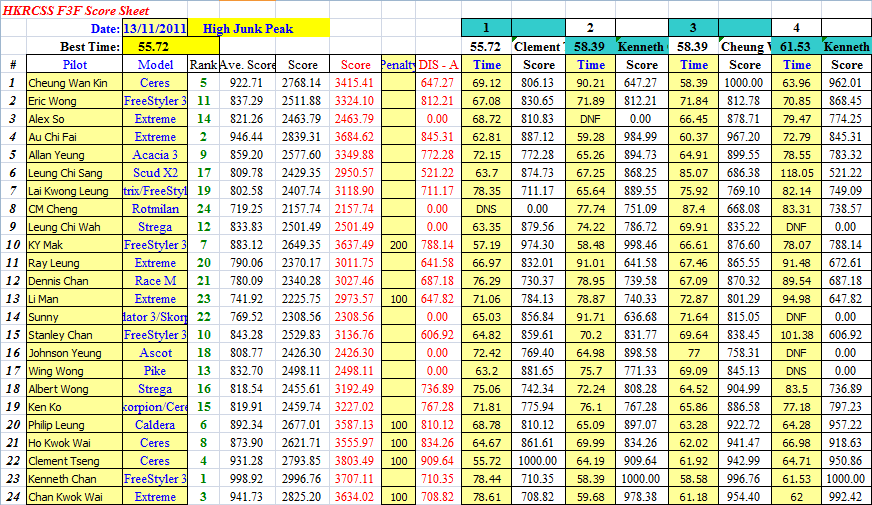 Result (Click to enlarge)
Round 1 and 2 were at High Junk Peak.
Albert is doing a quick fix after Predator 3 crash landed.
Wan Kin is the CD.
Nice Weather, but not nice for F3F . . .
Stanley is recovering his FreeStyler 3. He forgot to turn on the transmitter in an attempt!
See the wind speed. In round 2 the wind was even weaker.
The new South-East flying site at High Junk Peak.
Panorama view (Click to enlarge)
Panorama view (Click to enlarge)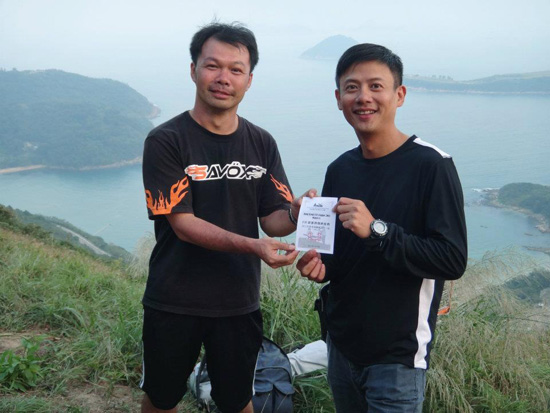 Champion: Kenneth Chan
1st runner up: Au Chi Fai
2nd runner up: Chan Kwok Wai
Fastest time: Clement Tsang
The winners

Finally, we can complete league 11 :) (Click to enlarge)